You get more with our Start-up account
Free banking on everyday transactions for the first 2 years
Free accounting software from FreeAgent
Free support to help you grow
The Start-up business account is available for businesses that have been trading for less than 1 year and have a turnover of less than £1m. It is available for eligible customers who are over 18 and have the right to be self-employed in the UK. FreeAgent is free for as long as you retain your bank account. Optional add-ons may be chargeable.
Free banking means the charges for the day to day running of your account (known as your service charges) won't apply during the free banking period. At the end of this period, you'll be automatically moved to the Standard Tariff. Charges for unarranged overdrafts, Bankline, international payments and any additional services are not part of the free banking offer. The 2-year free banking offer is available to eligible customers opening a Start-up account from 26th June 2023 onward.
What you pay for - and what you don't
Automated payments (in or out, inc. cash machines)
Cash payments (in or out, inc. in our branches or Post Office)
Manual payments (in or out, inc. manual credits & cheques paid in at branches)
FreeAgent: a digital accounting tool that helps with invoicing, cashflow & tax returns
Free (Optional add-ons may be chargeable)
Free (Optional add-ons may be chargeable)
For details of our full charges and to see a breakdown of what's included within the above transaction types, please refer to 'Info about charges' section in the bottom of this page. This is based on our current pricing. Please note that our charges may vary from time to time and you will be notified of any changes to our charges prior to these taking effect.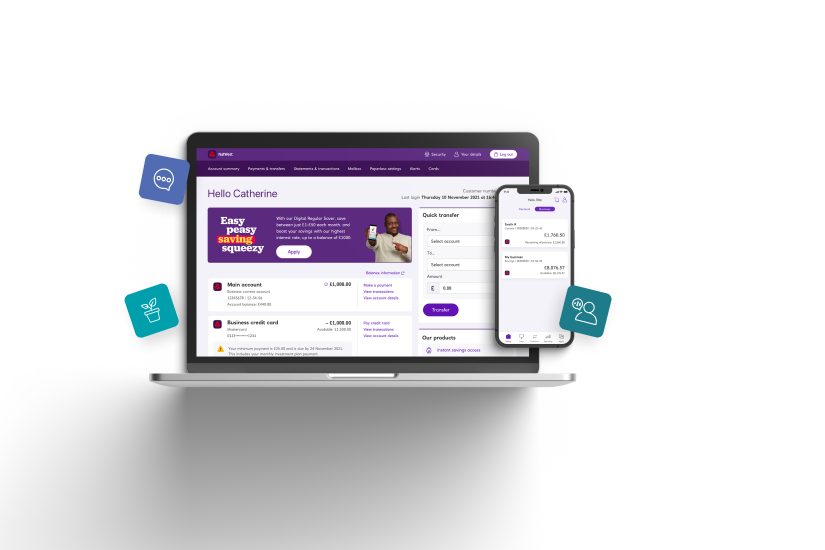 The features you'd expect, and then some
Bank anywhere with online banking, our mobile app, or at our network of branches or local Post Office
24/7 messaging support, plus the option to give us a call or stop by your local branch
Instant payment notifications, in-app cheque deposit, and business spending categories to help manage your money
Multi-director access so eligible directors can have full visibility of accounts and spending
App available to customers with compatible iOS and Android devices and a UK or international mobile number in specific countries. 
*To apply for a NatWest Business credit card, you must be a UK resident aged 18 or over and maintain a business bank account in the same legal entity name with NatWest. Your registered business must be in the UK and you should be registered for tax purposes in the UK. The NatWest Business credit card is subject to status and for business use only. Applications for our Business credit card are subject to approval. If you apply for any other credit facilities, security may be required and product fees may apply.
Questions about our Start-up account?
Help to run your business as costs rise
We're here to support you with real, practical help. Even if you're just starting out, or you haven't started your business yet, our hub could help. Discover our tools, resources and articles that'll support you to prepare for any price rises. Use them to work out how you might be affected, what the future might cost and what actions you can take. 
We're here to help with your climate goals. We could provide support in the form of lending, advice and useful services and resources. Find out more about how we could help you develop a climate plan that works for your business and put it into action.
Need more information before you apply?
We're a major high street bank and deposits of up to £85k are backed by the FSCS.